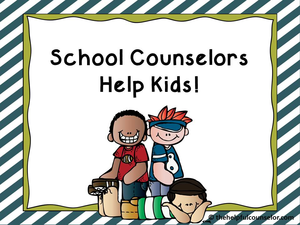 MCPS School Counseling Mission, Vision, and Beliefs

Vision Statement

Each student in Manassas City Public Schools will become a productive citizen of the 21st century. The MCPS comprehensive school counseling program will support all students in becoming:

Effective communicators and collaborators.
Critical and creative thinkers, innovators, and problem solvers.
Globally aware, independent, responsible learners, and citizens.

Mission Statement

The mission of the Manassas City Public Schools (K-12) comprehensive school counseling program is to support students in the areas of academic, career, and social/emotional development through a proactive student-centered curriculum designed to develop the whole child.

MCPS school counselors believe:

Each student has dignity and worth, regardless of their individual differences.

All students have the ability to meet their academic potential and become career and/or college ready by graduation.

Each student's differences and special needs must be considered in the planning, implementation, and delivery of a comprehensive school counseling program.

School counselors must collaborate with and advocate for the students and families that they serve, helping to ensure access to an academically challenging learning environment that inspires and engages all students.

Student achievement is enhanced by participation in a comprehensive school counseling program.

All students have access to a full-time, state-certified, master's degree-level professional school counselor.

Data is necessary to continually evaluate and implement the most successful and appropriate interventions for the students in our schools.

Adherence to the ASCA Ethical Standards for School Counselors allows staff to make decisions based on best school counseling practices.

About Our Counselors

Amber Dutchess

Hello! I would like to take this opportunity to introduce myself. My name is Amber Dutchess. I am originally from Pennsylvania and received my master's degree in School Counseling from Edinboro University. Prior to being at Mayfield, I was at Round Elementary for three years working with students in a counselor role, and love working in Manassas City! I live with my husband, baby girl, and two pugs, and love spending time with my family. I also enjoy being outside, doing yoga, reading, playing the piano, and baking! As a school counselor, I will be working with students through individual counseling, small groups, and monthly classroom lessons, as well as working with community stakeholders to best meet the needs of all students at Mayfield. Working with fifth and sixth graders is my passion and I absolutely love working with the students at Mayfield. If you have any questions or concerns please don't hesitate to contact me, I am happy to help! I am looking forward to working with your child and having a successful school year!

Robert Vavrinak

Hello everyone, I am proud to be back for another year as a school counselor here at Mayfield Intermediate School. I am a graduate of Trinity Washington University with a master's in School Counseling and Westminster College (PA) where I obtained a bachelor's degree in Political Science and Psychology. I have previous experience in a variety of settings, including working in a multitude of mental health settings, as a substitute teacher, and as a substitute school counselor. My wife and I have two sons who are named James and Lucas! I am also a big football fan (Go Pack Goes!) and enjoy watching hockey (Let's go Pens!). I look forward to assisting your students with their academic, career, and social-emotional needs through individual meetings, small groups, and in-class lessons. I look forward to continuing to meet and work with the members of the Mayfield Intermediate Family.

Jill LaScola

My name is Jill LaScola and I am excited for another year as a Mayfield Bobcat!! I hold a Bachelor's degree in Psychology from Liberty University and a Master's degree in Professional School Counseling from Liberty University. I have three amazing children. When we aren't enjoying the outdoors, playing board games, or traveling we can be found cheering on our favorite New England teams! I am excited to meet each and every one of you and assist in supporting student achievement. Please do not hesitate to contact me if you need assistance. I am looking forward to an amazing school year!

Elizabeth Thomasson

I would like to take this opportunity to introduce myself; my name is Liz Thomasson, and I am thrilled for another year as part of the Mayfield family. I hold a bachelor's degree in developmental psychology from Westminster College in Salt Lake City, Utah, and a master's in School Counseling from Liberty University's online program. I love to spend time with family and friends (especially my little niece!), watch figure skating, play cards, and board games, and be with my energetic dog, Luna. I look forward to continuing to offer support to the students, staff, families, and the community in Manassas this year. I am here to help students achieve their goals!
Meet The Counselors
Mrs. Dutchess - Students with the last names A-D

571-377-6618

Mr.Vavrinak Students with the last names E-L

571-377-6615

Jill LaScola Students with the last names M-Rh

571-377-6756

Ms. Thomasson-Students with the last names Ri-Z

571-377-6617